Relax
Inspired by Mother Nature and the hanging Gardens of Babylon with its mythical water pools, this sanctuary will transport you to a peaceful environment to simply relax and indulge...

FOREST POOL & JACUZZI
This pool is your oasis in the middle of the city. The water in the suspended Jacuzzi cascades into the infinity pool below, creating a pleasant murmur that will transport you far away from the hustle of the busy city. Entering into this green, refreshing and secret rain forest is a magical experience.
2nd floor : Swimming pool access
3rd floor : Waterfall Jacuzzi access
Opening time : 8am to 10pm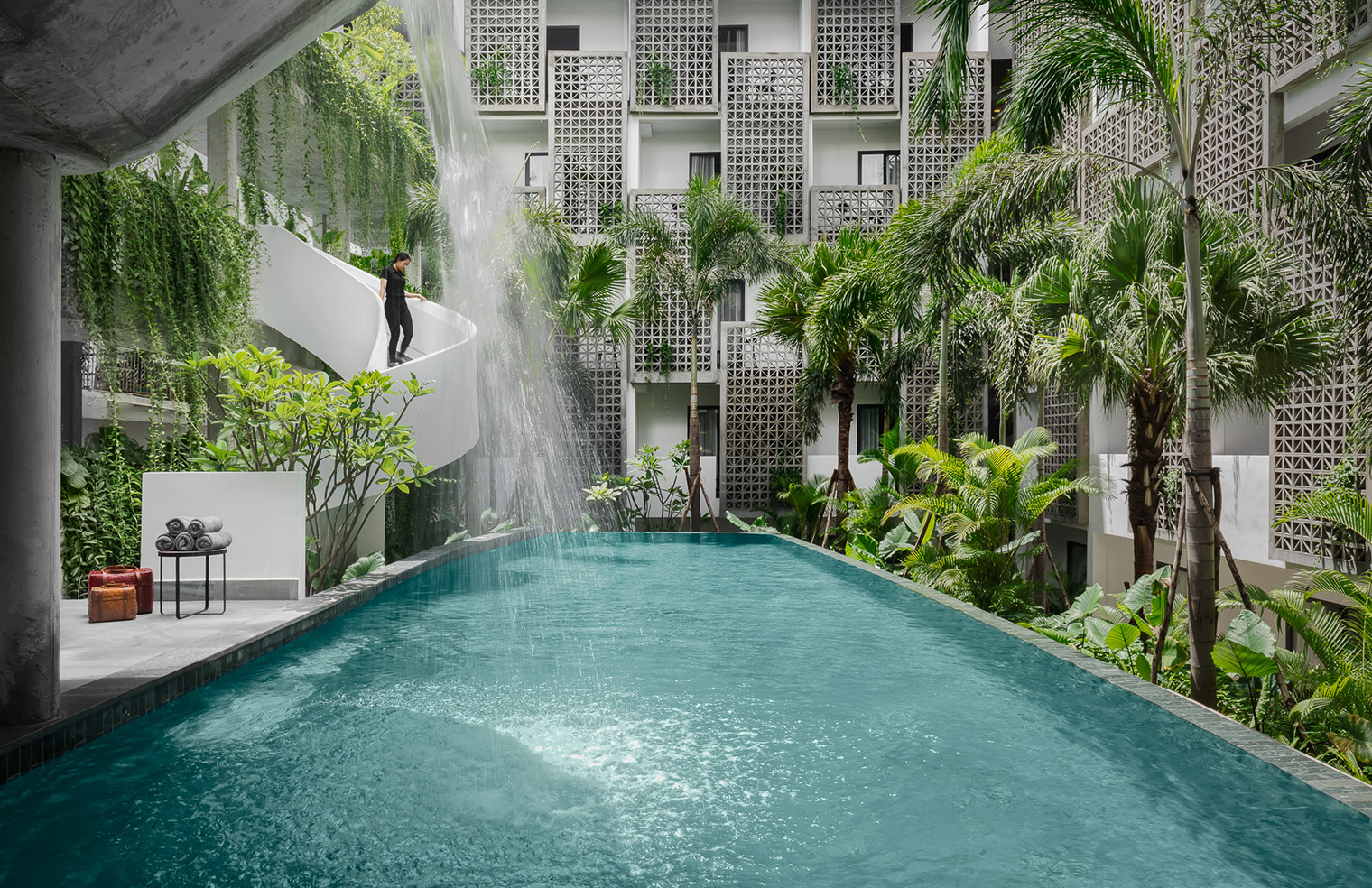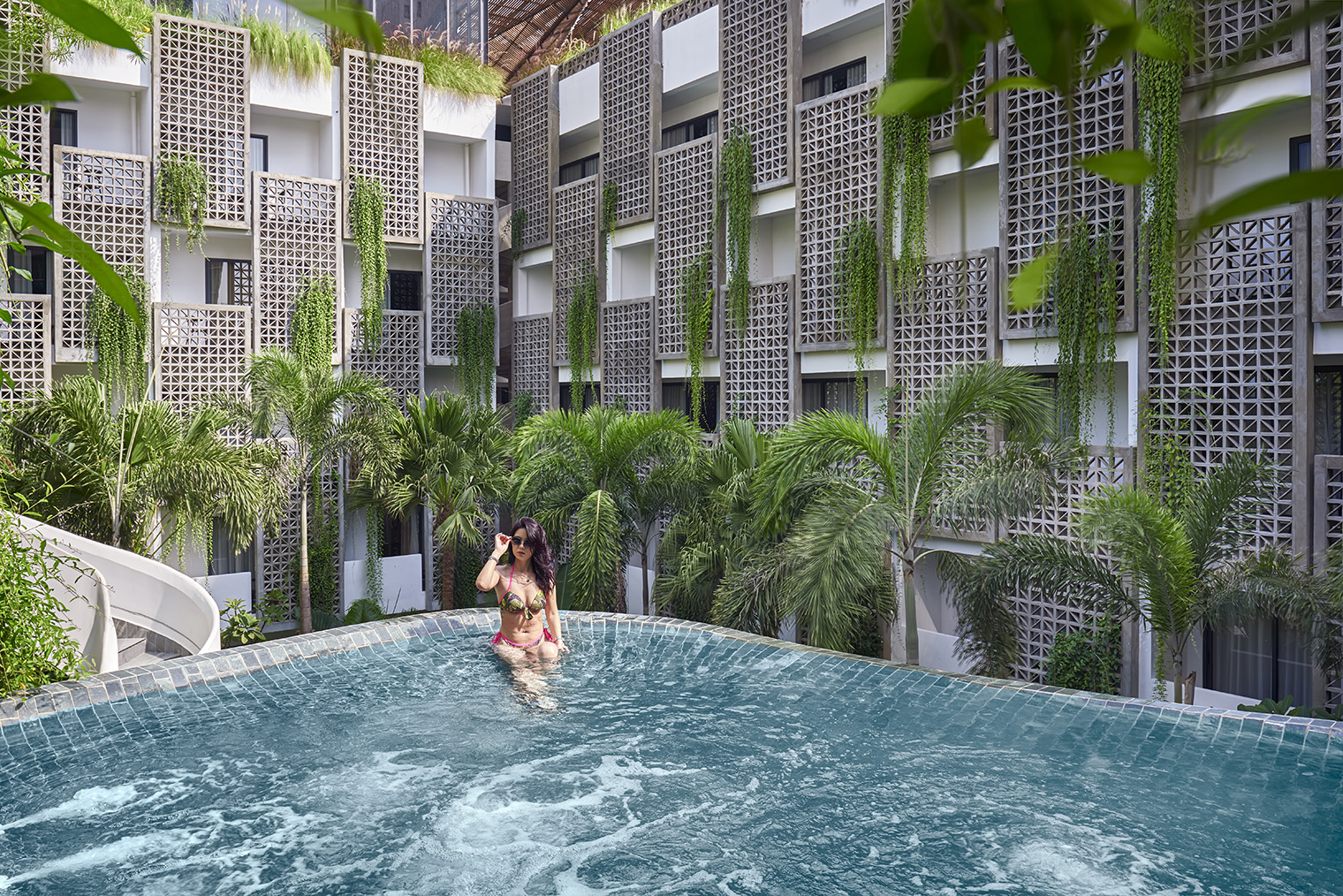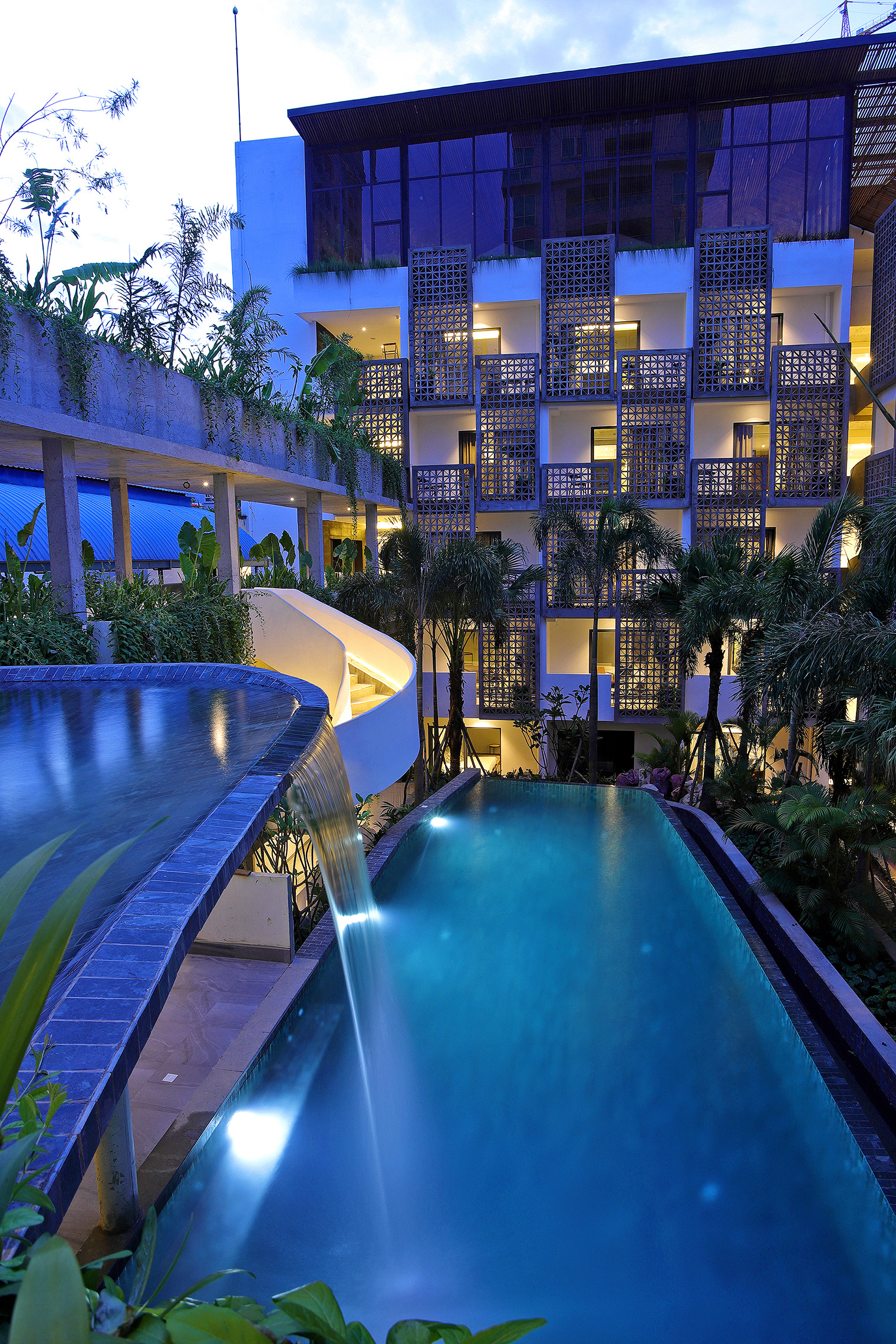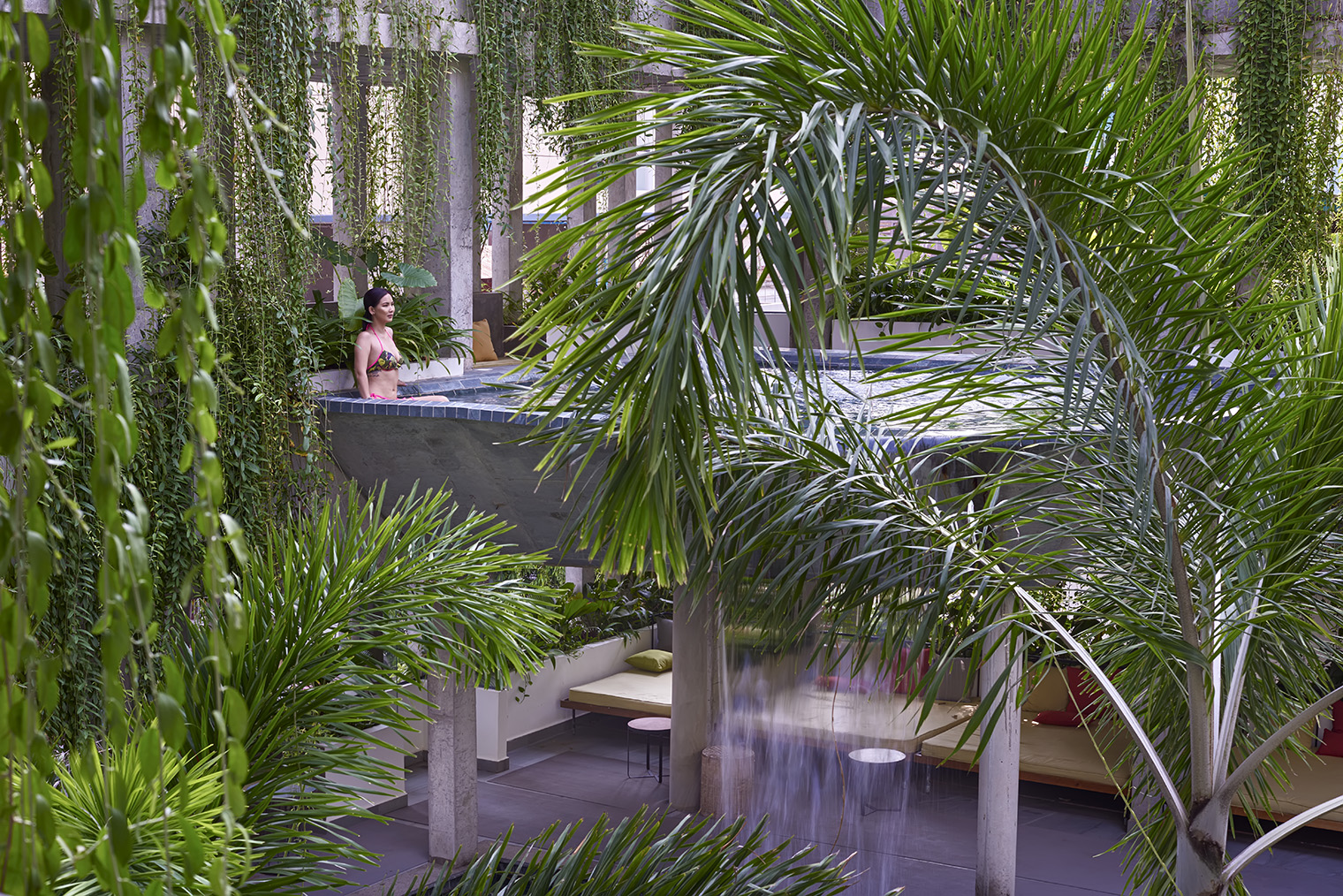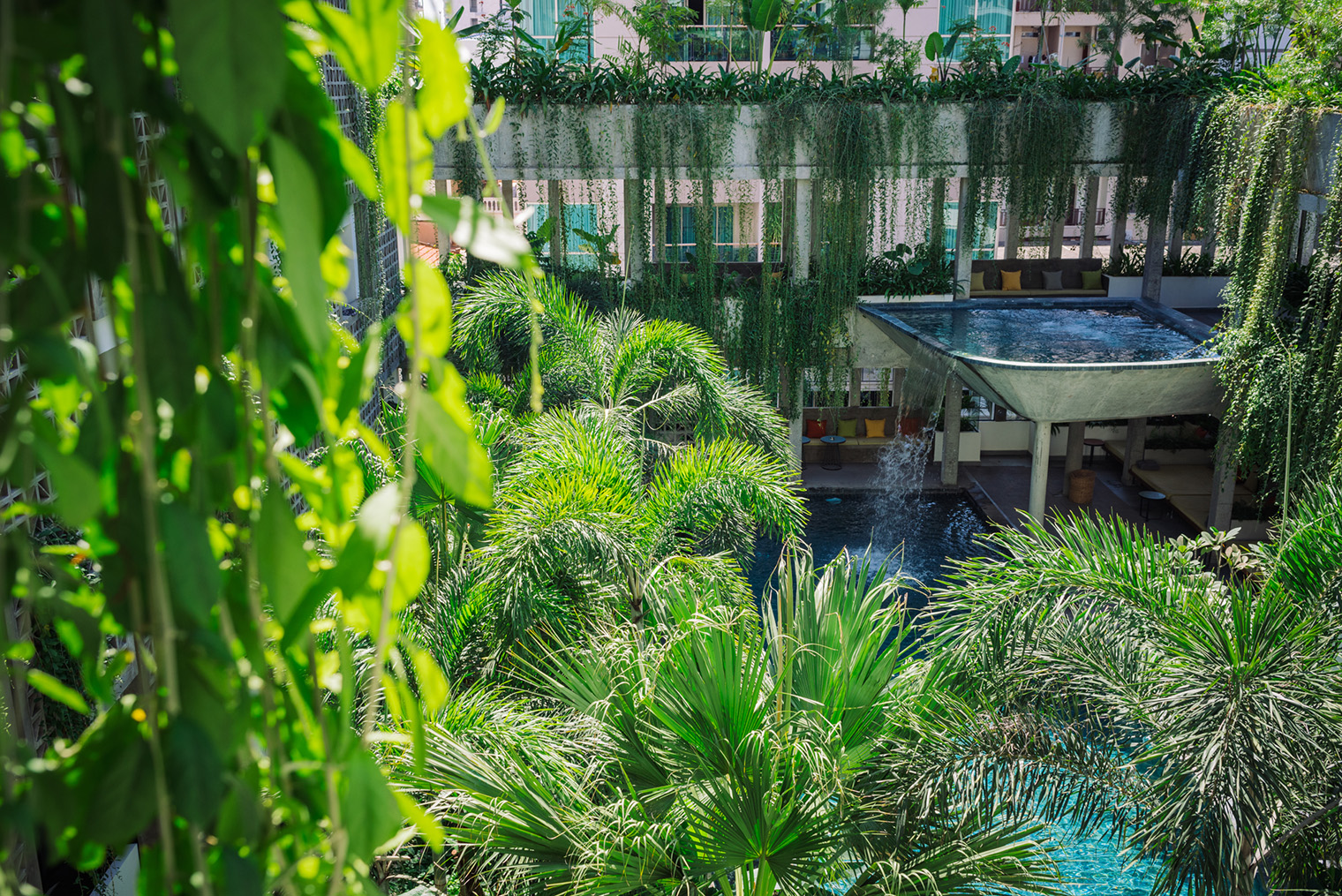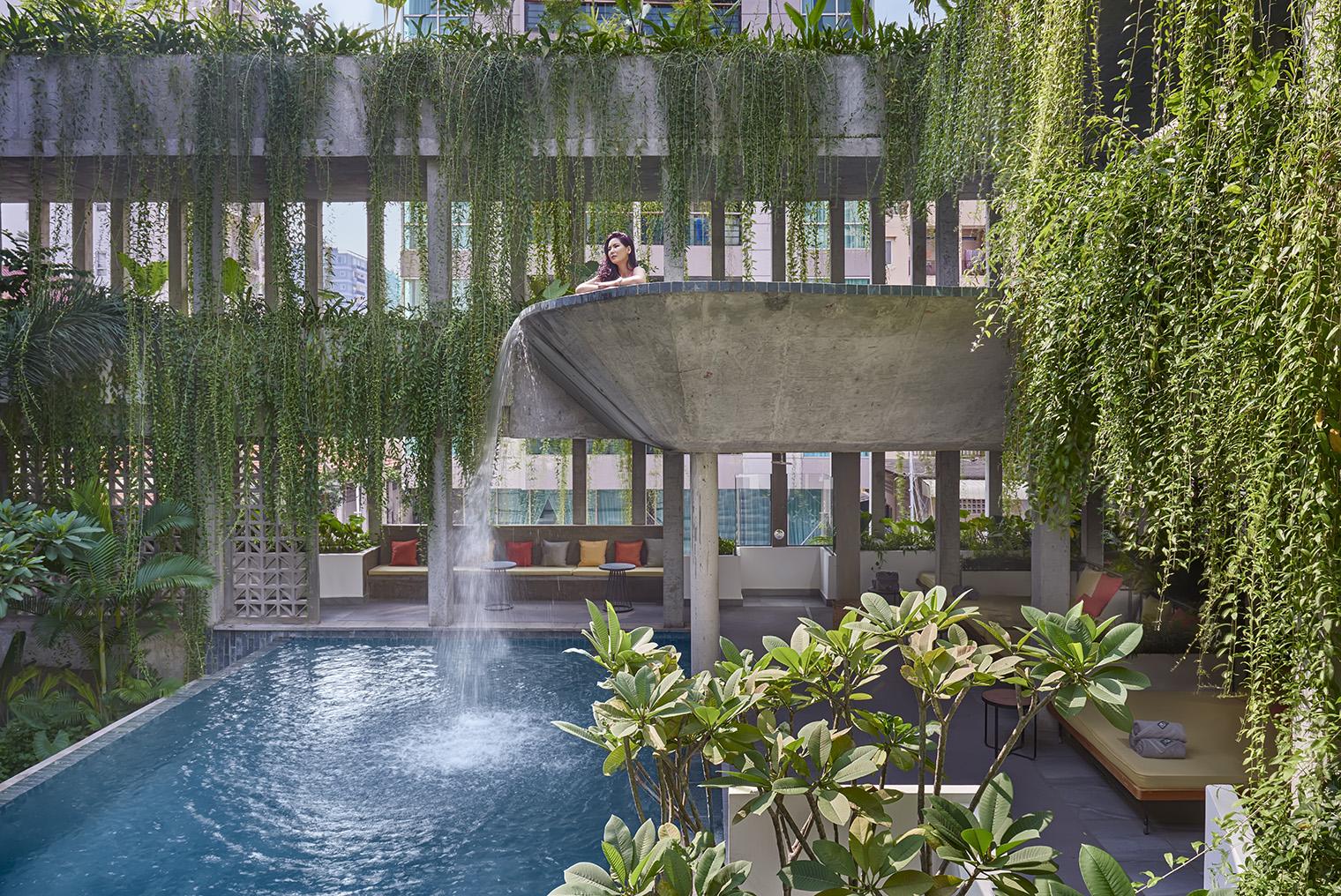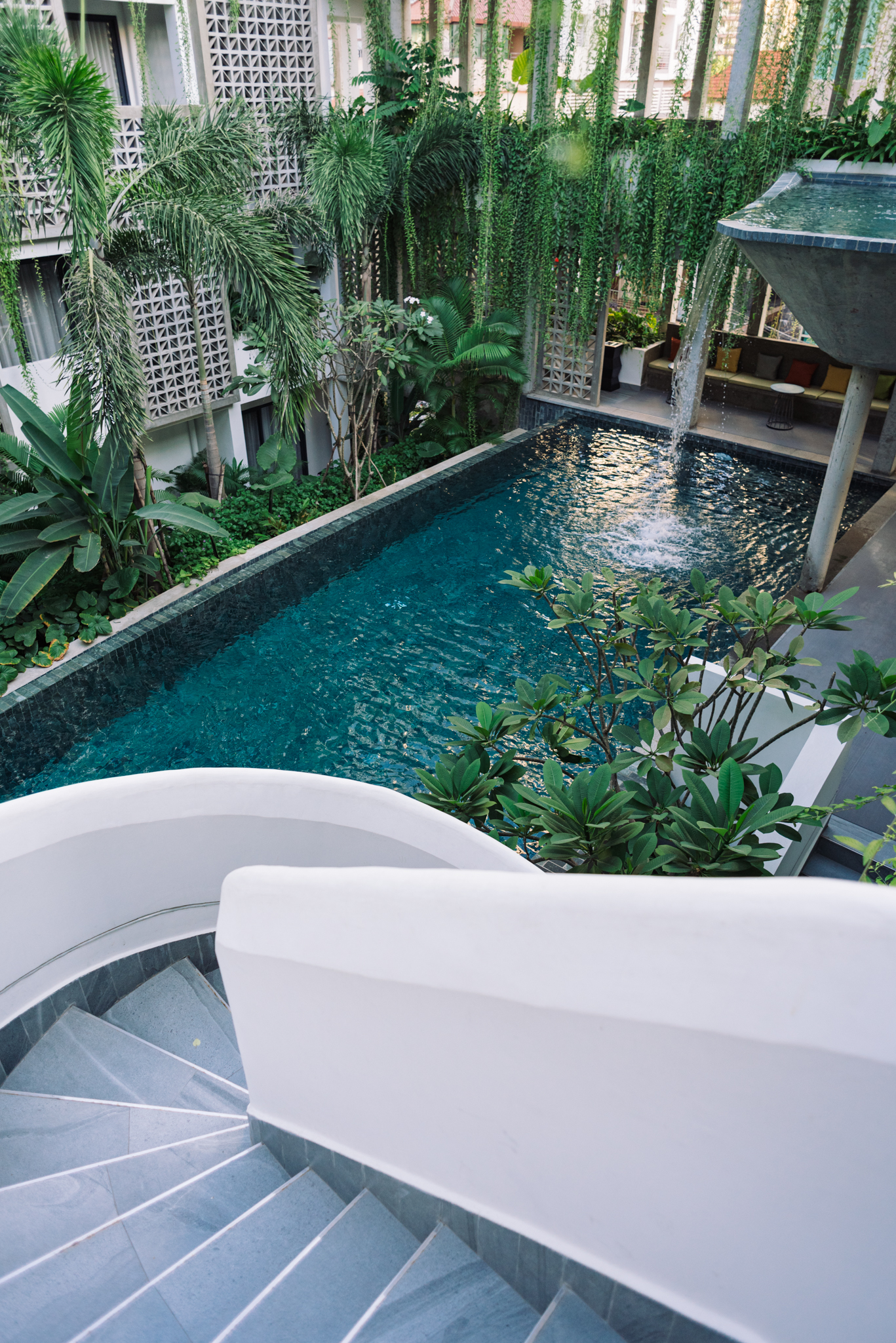 DECK POOL
This stunning pool benefits from a very good exposure, which makes it ideal for sunbathing. The wooden deck and bright red umbrellas bring colors around this long white swimming pool.
4th floor : Swimming pool access
Opening time : 6am to 5pm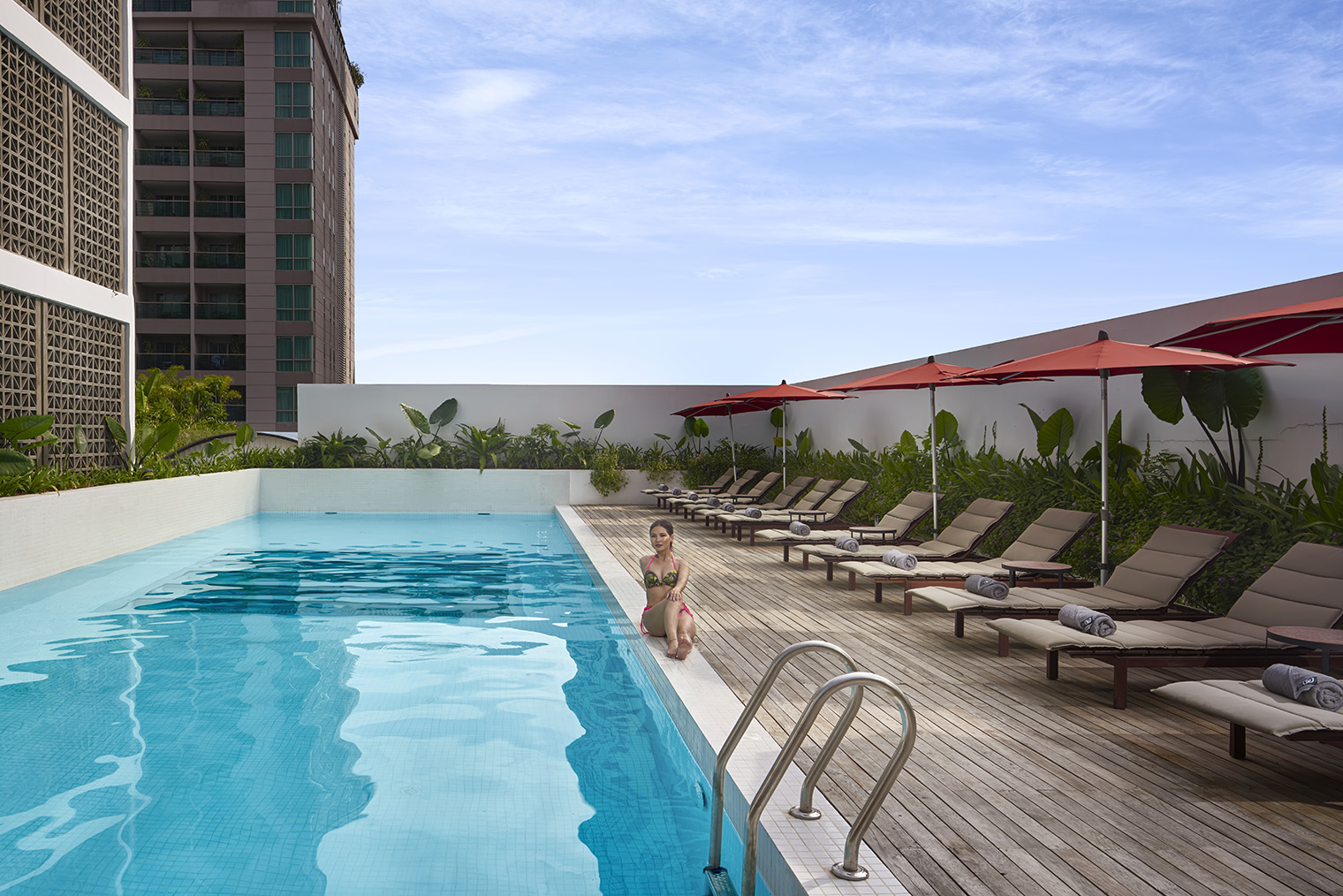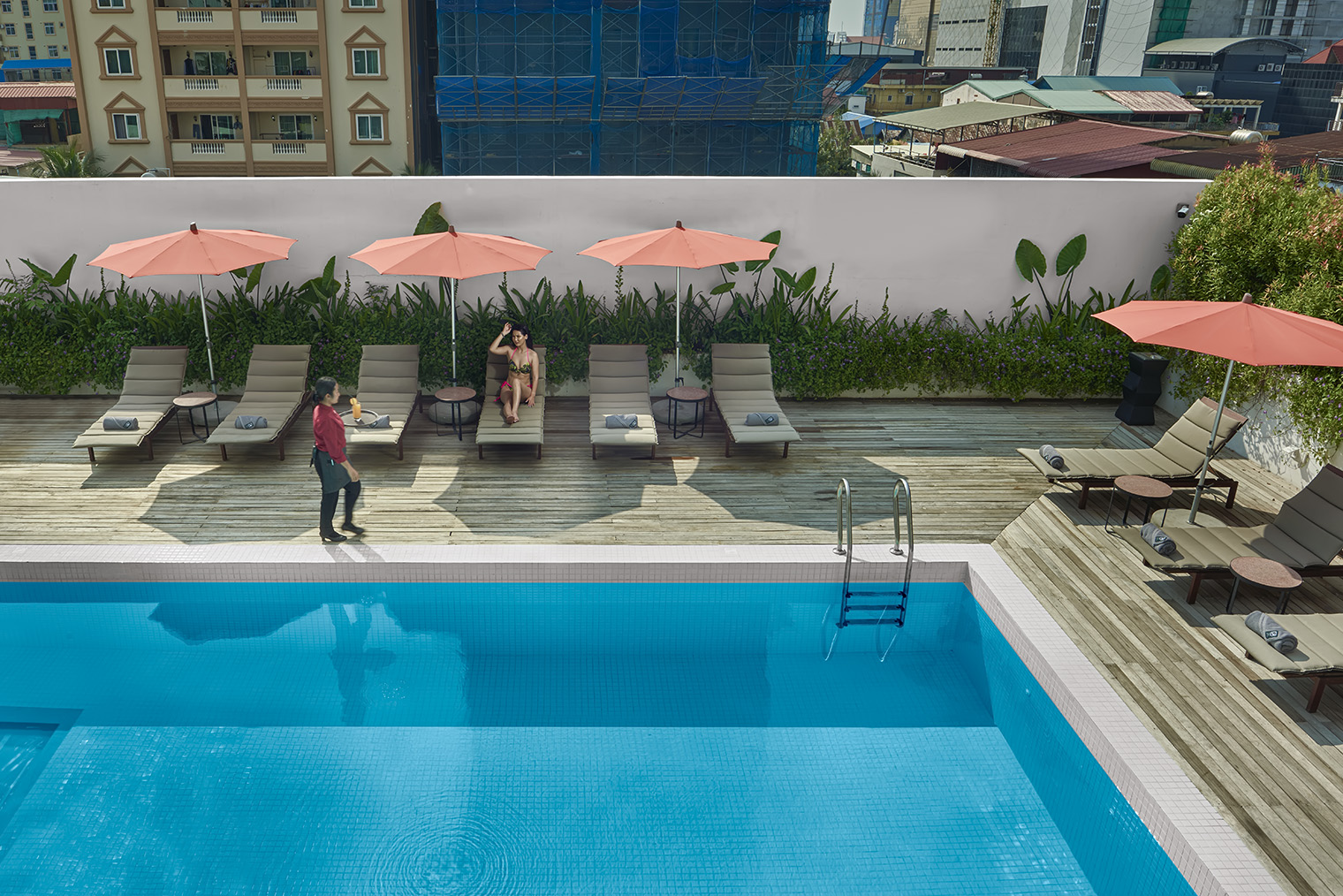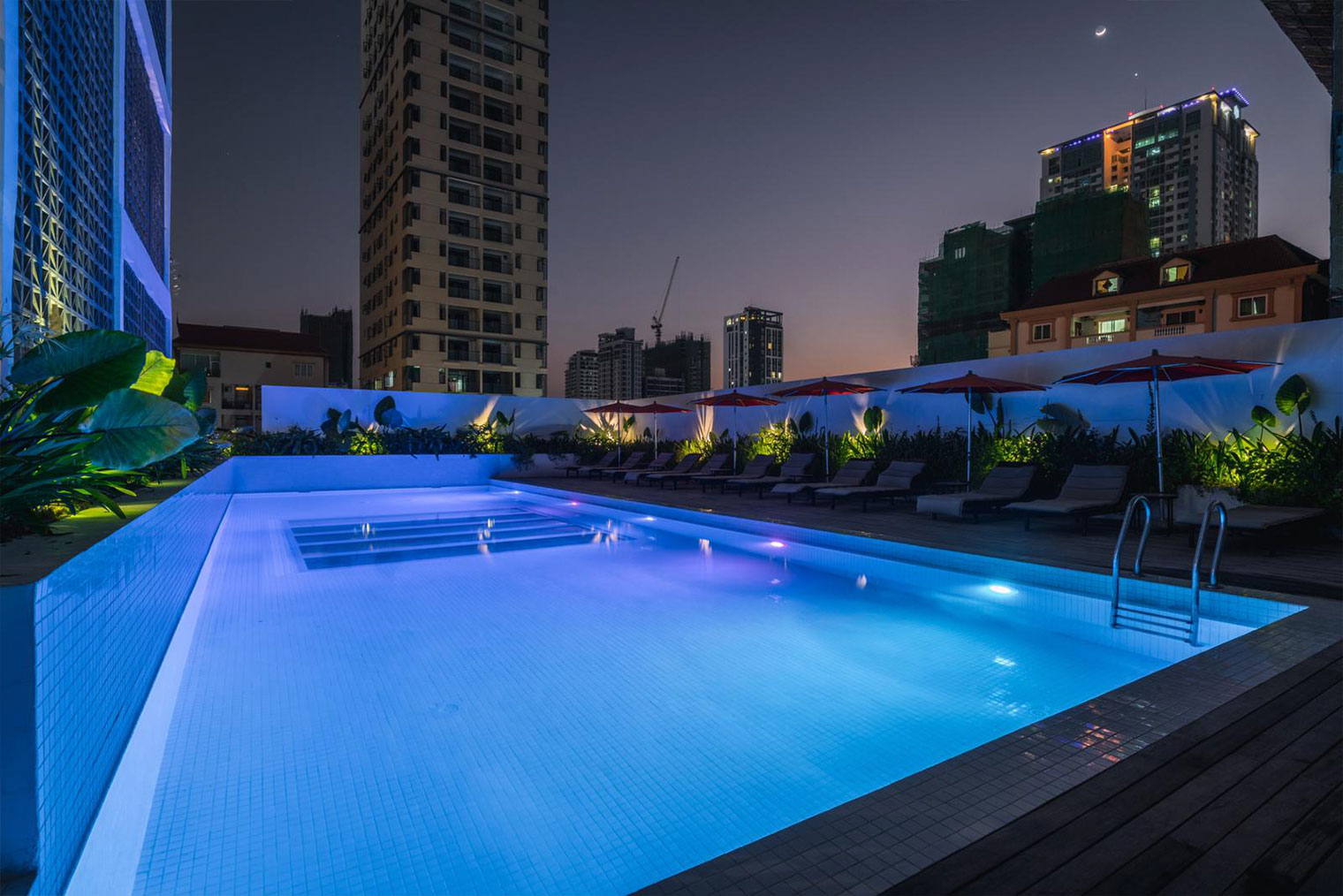 Baitong Spa By Bodia
Every day should be a Spa day ! Rest, relax and recharge at Baitong Spa by Bodia. Treat yourself with a unique massage made by the best experts in town. Spa guests are invited to choose between high quality beauty treatments in this space of physical, mental and spiritual healing. Welcome to - what we call - our «Cambodian cocoon».
Booking available at our Front Desk or by call: +855 2322 3838
2nd floor : Spa access
Opening time : 10am to 11pm