COMMITMENT TO SUSTAINABILITY
Electronic Vehicle Charging Machine
Baitong Hotel & Resort has equipped itself with our first-ever electric vehicle charging station! This allows our guests to connect their electric vehicle (EV) to a source of electricity to recharge, while they indulge in our facilities. For our guests, the usage of an EV charger provides safer and faster charging as the flow of energy charger is controlled through the cable, allowing a charge of about eight times faster than with just a regular cable.
Through our EV charging station, we are taking our first step to meeting not only our community's climate change goals but also in support of clean air commitment, and environmental justice and to promote and take part in clean transportation.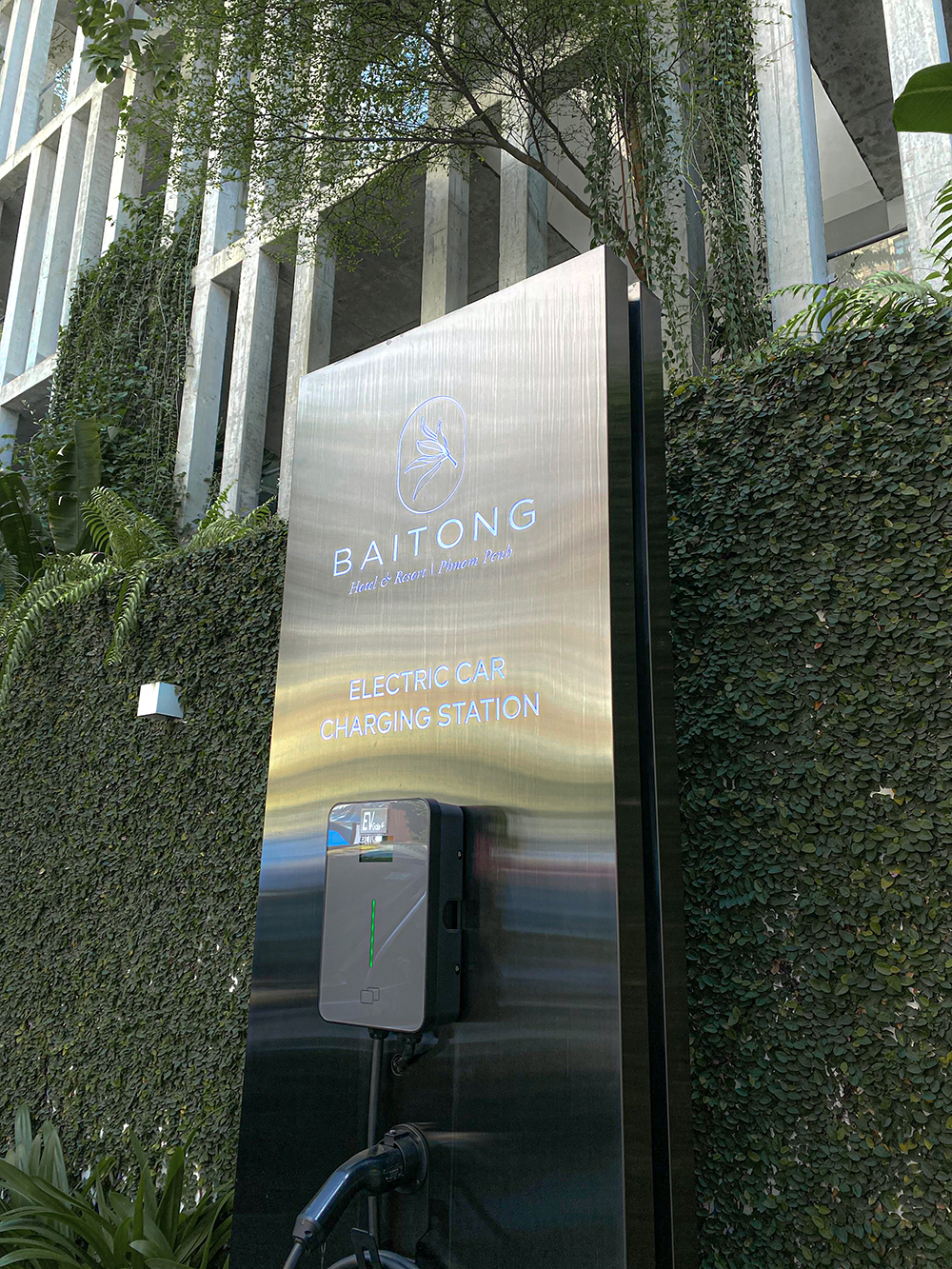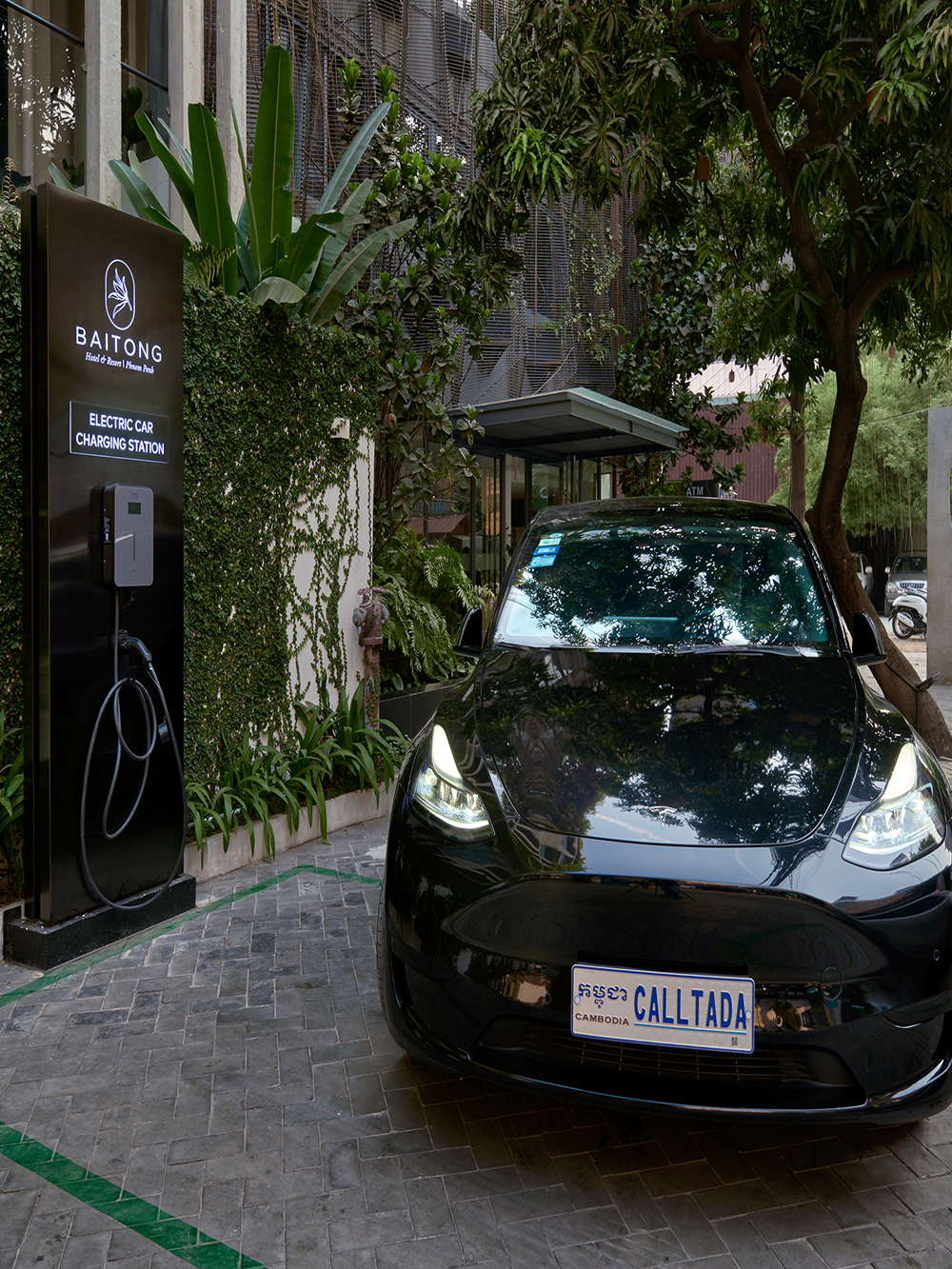 Hotel Amenities
Baitong offers a great variety of sustainable, completely plastic-free amenities for our in-house guests.
Individual packaging made of organic, natural, and environmentally friendly materials containing high-quality products.
Bamboo room key cards
Bamboo toothbrushes & combs
Compostable plastic-free amenities (cotton pads, q-tips, etc.)
Reusable nail files
Plastic-free guest amenities (shower caps, combs, sewing kits, dental sets, q-tips, etc.)
Wood razor
Refillable organic cosmetic skin, body, and hair care bottles (not single use)
Multipurpose bags (shoe, laundry, and hairdryer bag)
100% tree-free packaging made from stone and printed with soy ink
Bedding change sign – to reduce water and water consumption as well as detergent wastewater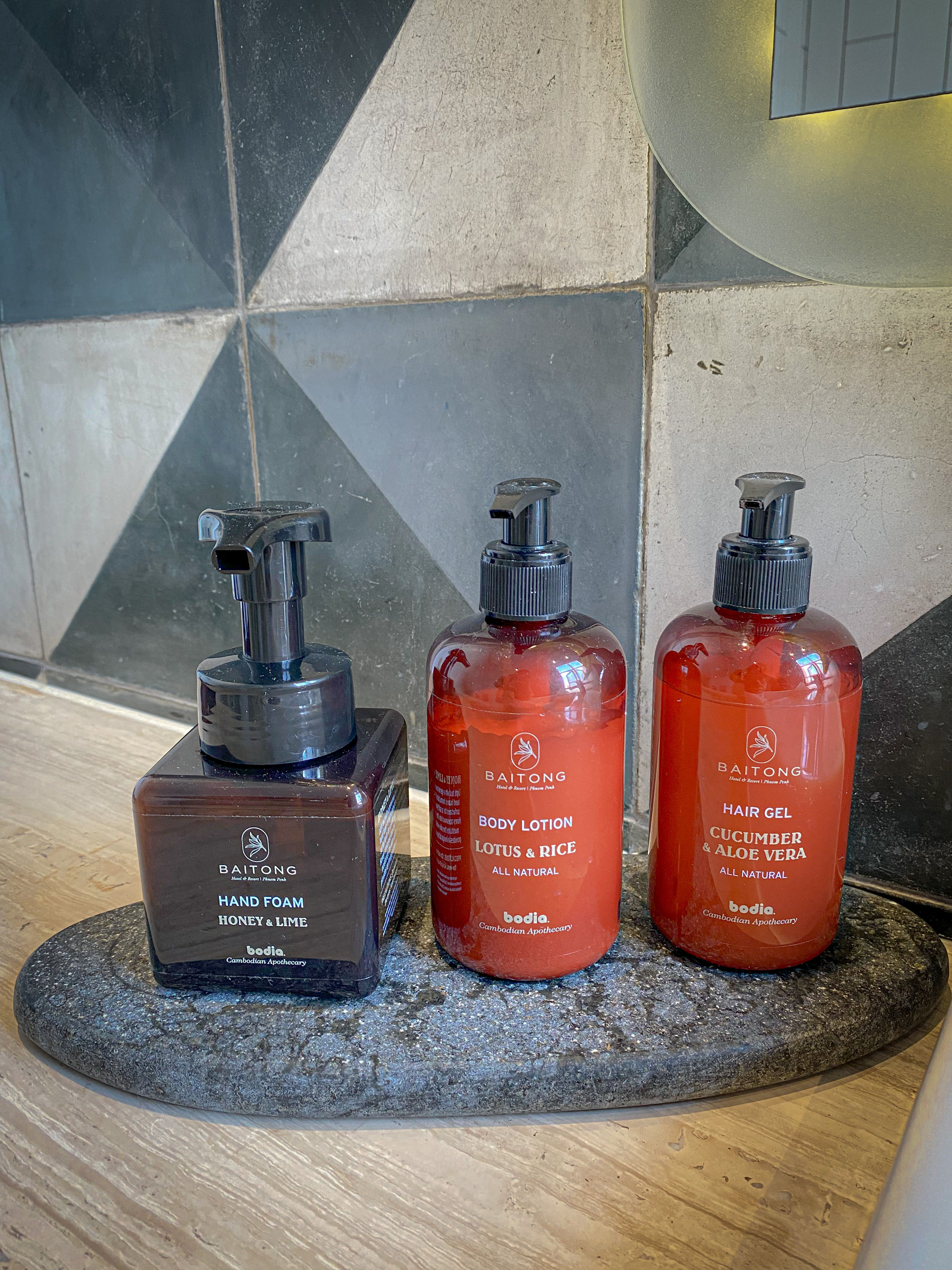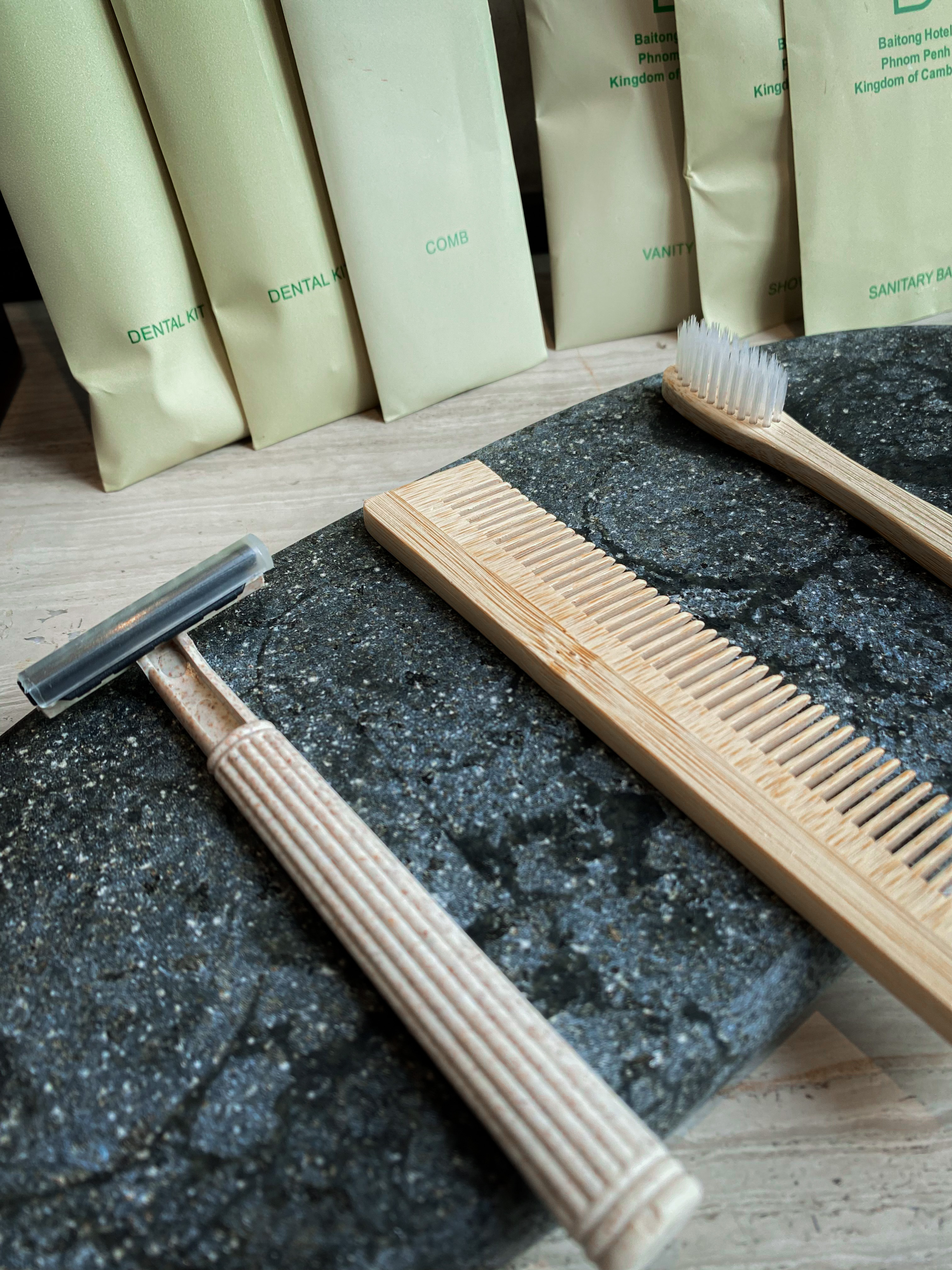 Packaging
Every time you choose to dine at Baitong's dining outlets and have your food for takeaway, you are consciously helping to make the world around us a better place through our biodegradable packaging, made from natural sugarcane fiber called bagasse. These natural disposable bowls are sturdy, strong, and stylish. Suitable for hot and cold foods and microwave-safe.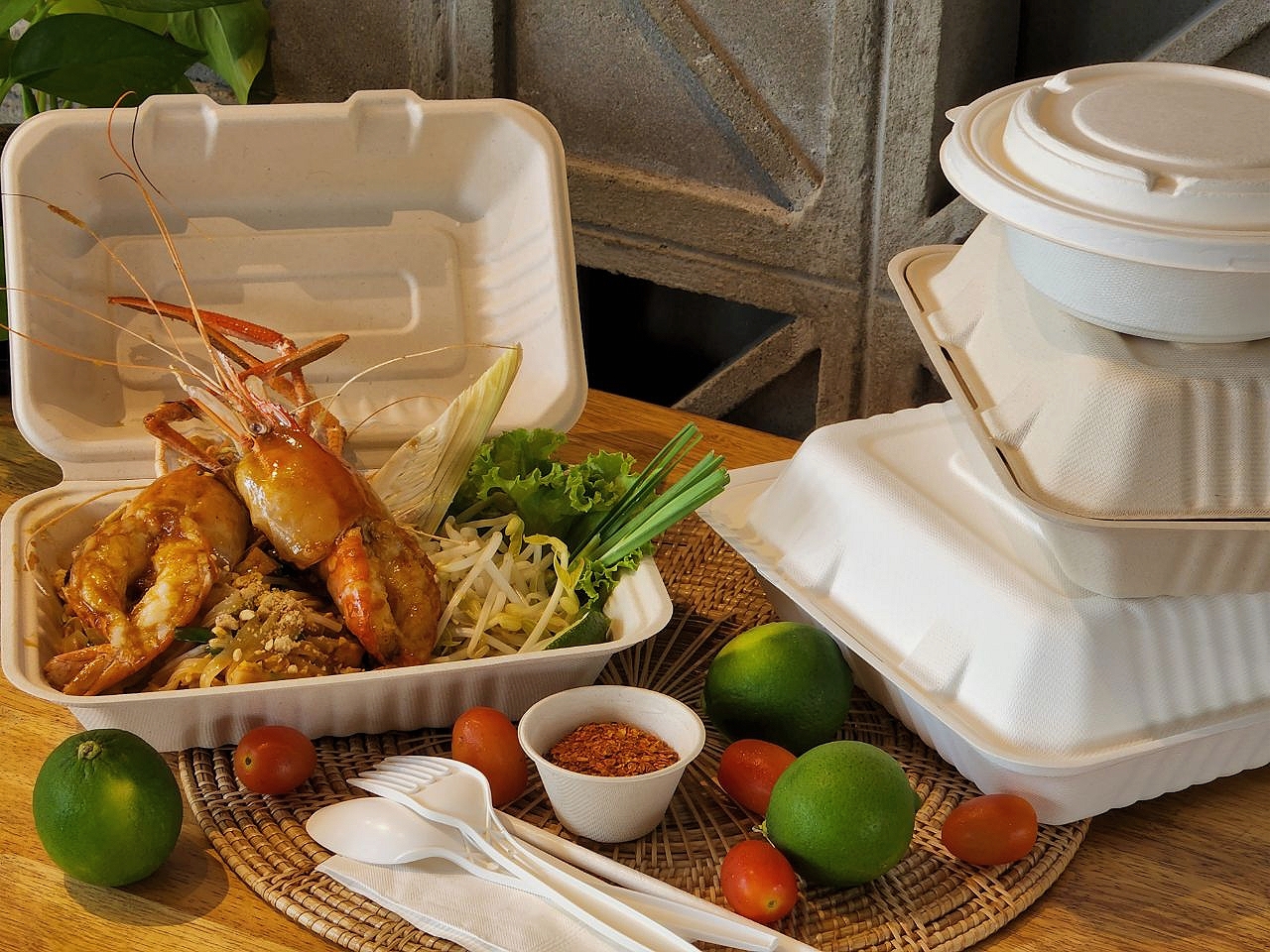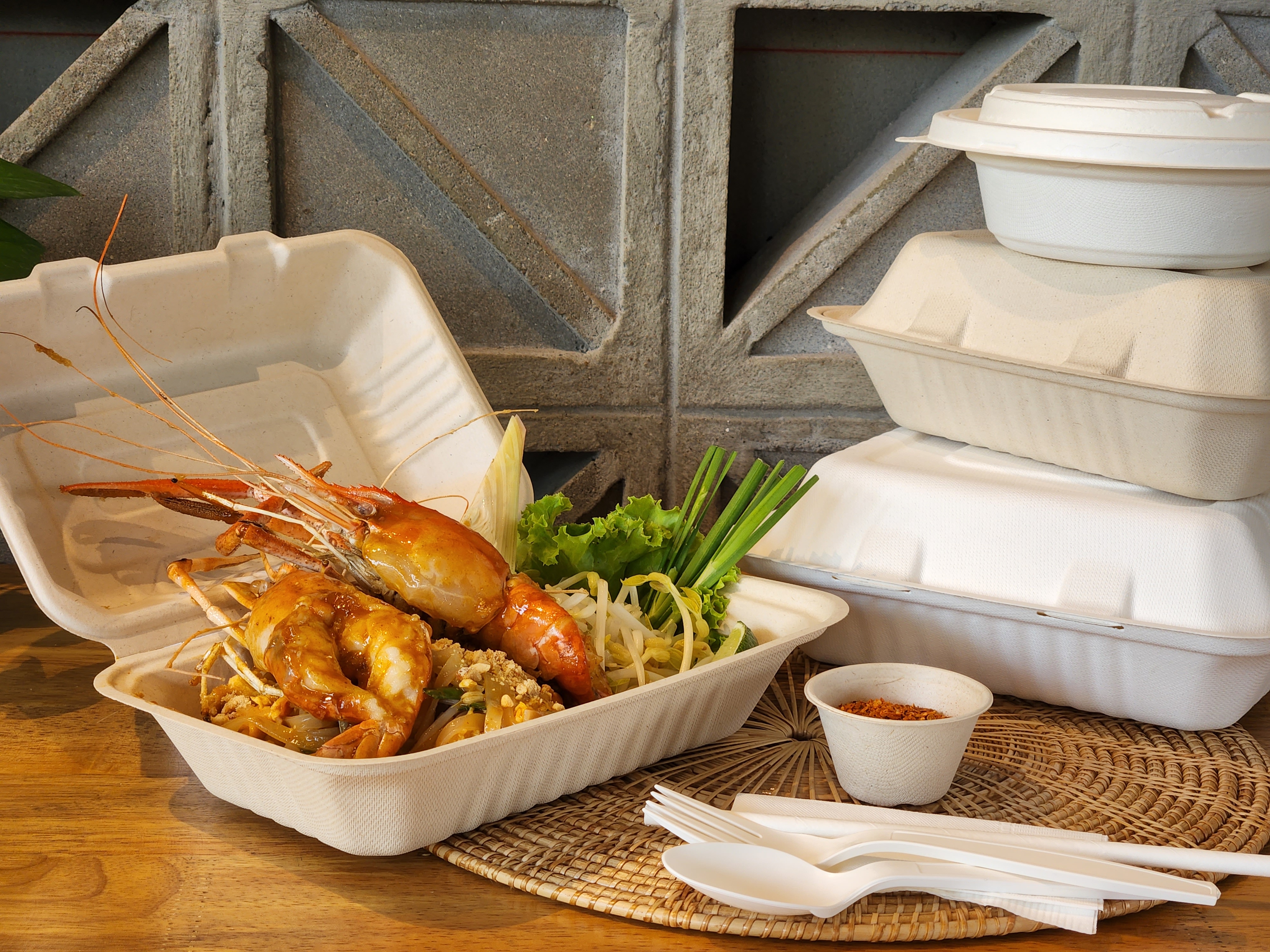 Digital Display
We promise to provide our guests with good content & events that will engage guests in a variety of ways, such as digital standees. This not only helps to improve the customer experience but we are cutting down on way more printed paper, improving the environmental footprint by using an eco-friendly process. All digital standees can be found in and around the hotel.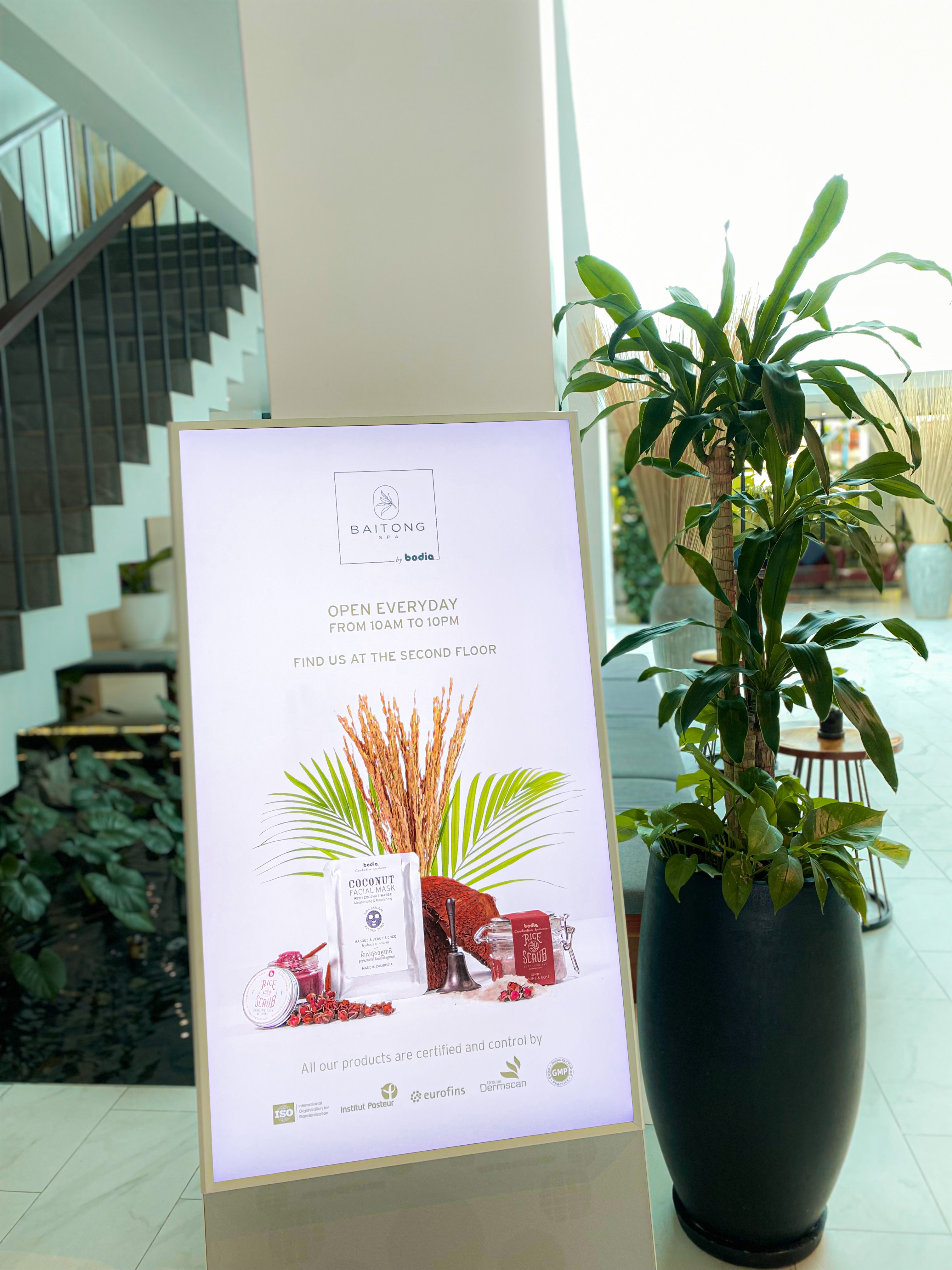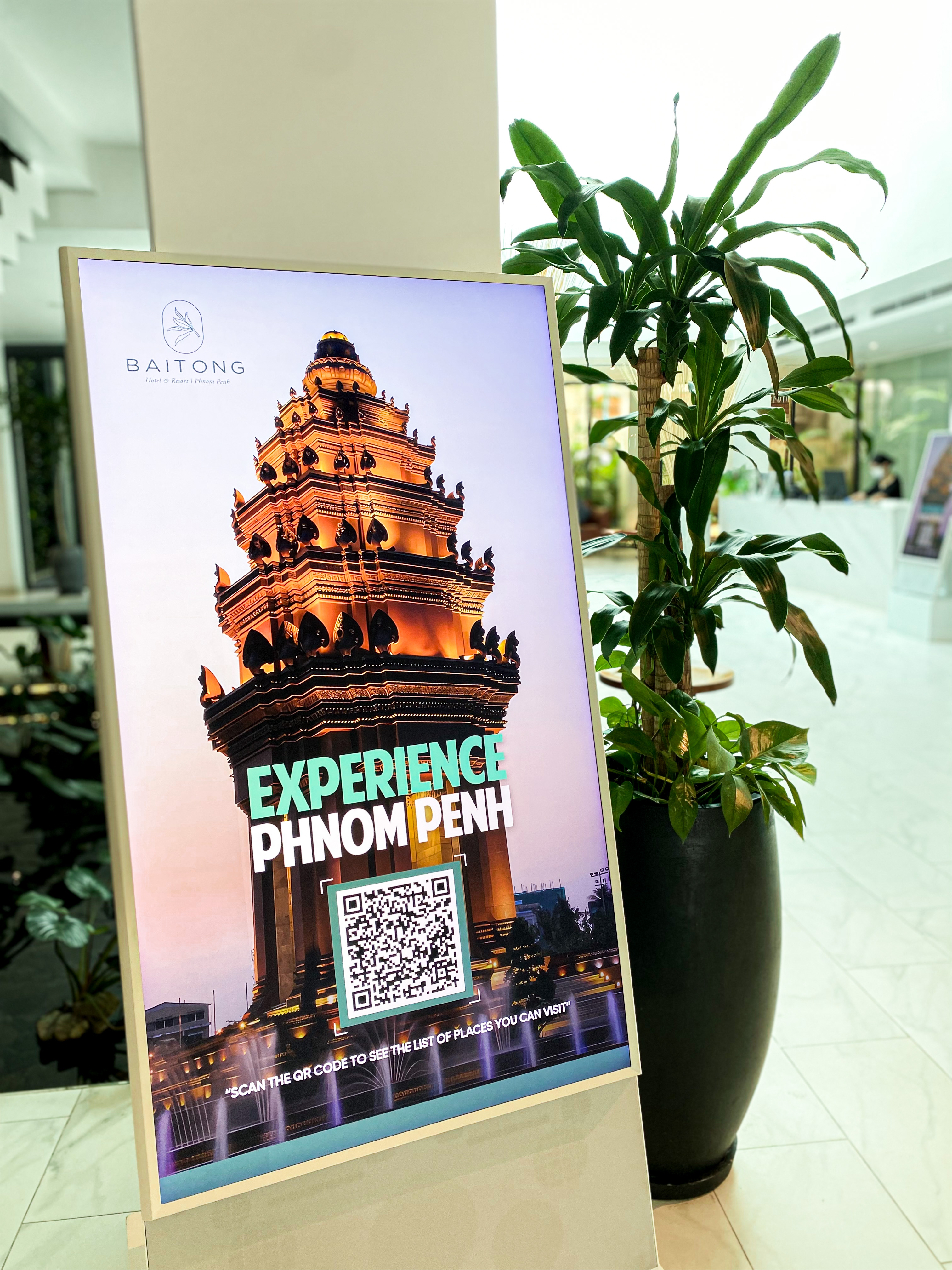 Locally-Sourced Ingredients
Locally grown produce means a shorter time between harvest and your table, here at Baitong our guest experience is our first responsibility. Supporting our local food businesses not only leads to strong local economies but it also helps maintain green spaces and farmland within the community that uses sustainable practices to boost biodiversity and promote clean air, water, and soil.